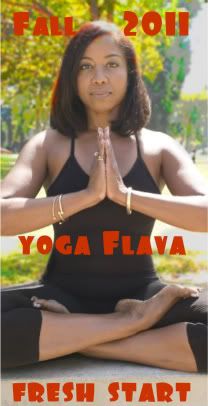 WHO:
Robin Downes of Yoga Flava (
YogaFlava.com
)
WHAT:
Yoga Flava Pamper Party!
*Come let me pamper you.
*Dress to De-stress
*Yoga Demonstration
(Watch and / or participate - for relaxation)
*Live Music
*Healthy treats to eat.
*Opportunity presentation for 2011 /2012
Facebook Event Page Link:
https://www.facebook.com/event.php?eid=197453870319837
When:
Saturday,
September 24, 2011
7pm - 10pm
Where:
007 Lounge
Private Location, Park Slope Brooklyn Brownstone. (RSVP to get address. email:robin@yogaflava.com
WHY:
To encourage a fresh start to your health and wellness plan in sync with the Autumnal Equinox (Fall Season).
Bring a friend and introduce them to the Yoga Flava experience.
Sign up for Fall sessions and receive a discount.
Find out about cross-promtional opportunities for your brand.
An intimate environment for relaxation and networking.
Having the ability to relax, gives you the ease to be dynamic.
- Robin Downes, Yoga Flava
email: robin@yogaflava.com
Check Out This Video Invitation For More Details: